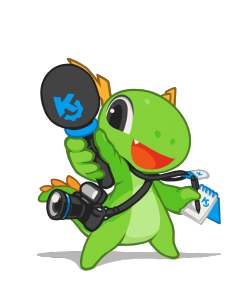 The Kubuntu Podcast is the show organised by Kubuntu members for the Kubuntu community, in order to keep in touch with the community and show everybody various things that make Kubuntu.
The show is organised as a leisure meeting with talk, screen-sharing and debating.
It takes place on the first Wednesday of every month and is hosted by our team members: Aaron Honeycutt, Ovidiu-Florin Bogdan and Rick Timmis, and edited by Aaron Honeycutt.
The show is live, but the recordings are available as video on YouTube and as audio feeds in MP3 and OGG.
Pocket Casts MP3      
Pocket Casts OGG

During the show, we have a live chat where you can ask your questions, make your statement or express your opinion in the #kubuntu-podcast channel on freenode.
You can follow the Kubuntu Podcast updates here.
---