Commercial Support

Flexible support from Kubuntu experts. Ad-hoc PAYG support, contracts and full SLAs are available. Support is provided on site, via telephone, remote access and email. For further information or to purchase support please visit the Kubuntu commercial support page.
Our commercial support is provided in the UK by Emerge Open.

Access Free Documentation

The Kubuntu Manual is available in PDFs and ePubs formats for our users.
Community Help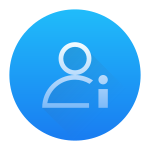 Kubuntu web forums are the best place for Kubuntu support related issues. A range of free support options are also available from the Kubuntu Community, including forums, IRC channel and mailing list. There is also multi-language community support. More information can be found in our Community page.
Ask Technical Questions
Ask Ubuntu lets you ask any question or find many questions already asked.
---