Kubuntu 19 .10 has been released, featuring the beautiful KDE Plasma 5.16 desktop.
Codenamed "Eoan Ermine", Kubuntu 19.10 integrates the latest and greatest open source technologies into a high-quality, easy-to-use Linux distribution.
The team has been hard at work through this cycle, introducing new features and fixing bugs.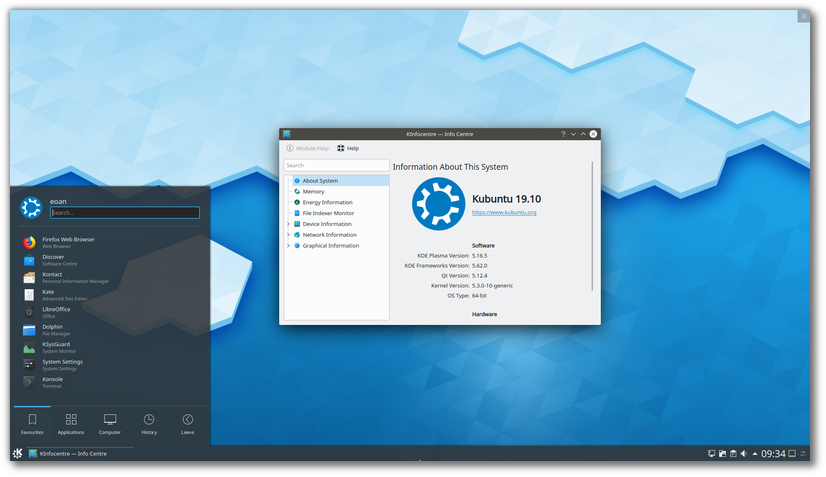 Under the hood, there have been updates to many core packages, including a new 5.3-based kernel, Qt 5.12.4, KDE Frameworks 5.62.0, Plasma 5.16.5 and KDE Applications 19.04.3. Firefox 69 is the default browser and LibreOffice 6.3 is provided by default in the full installation, along with updates and bugfixes to latte-dock, Elisa 0.4.2, Kdenlive, Yakuake, Krita, Kdevelop and Ktorrent.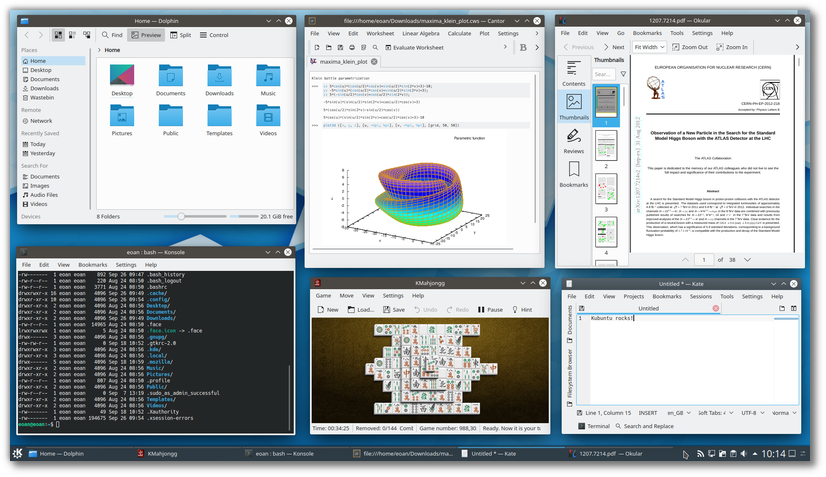 Getting Kubuntu 19.10
Upgrading from 19.04
Detailed upgrade instructions can be found here: Kubuntu 19.04 to 19.10 Upgrade
Download a Disk Image
Download a Bootable image. Direct downloads, torrents, and zysnc are available as options.
For more about the changes in the Ubuntu base, see the Ubuntu Release Notes
Since Plasma 5.17 has been released too late in our release cycle to make it into 19.10 as default, users can install these via our backports PPA.
A Plasma Wayland session can be added by installing the package plasma-workspace-wayland, but is not officially supported. This will add a Plasma (wayland) session option at the login screen. Users needing a stable desktop experience should select the normal 'Plasma' (without Wayland) option at login.
NVIDIA drivers are now included with the ISO, which allows the installer to select and install these when the 3rd party and restricted drivers and codecs option is chosen, even if you are installing offline.
ZFS on root installer support landed too late in the Eoan cycle to implement and test for the Ubiquity KDE front end. This option is therefore targeted for the 20.04 LTS release.
See our Release Notes for more information: https://wiki.ubuntu.com/EoanErmine/ReleaseNotes/Kubuntu