Kubuntu will have a new sponsor in Blue Systems from the 12.10 cycle starting in May. Kubuntu is a community led project to create a KDE flavour as part of Ubuntu. Our sponsor since it started has been Canonical who are now moving to focus on their Unity flavour. We would like to thank Canonical for this kind support and wish the best success for the Unity flavour (also called Ubuntu).
Blue Systems sponsors a number of KDE projects and will encourage Kubuntu to follow the same successful formula as it has always had – community led, KDE focused, Ubuntu flavour. Kubuntu rollouts include the world's largest Linux desktop in Brazil. Kubuntu is one of the most successful communities within the Ubuntu project, home to a number of flavours. With the new Kubuntu Active flavour forthcoming as the first Ubuntu flavour designed for tablets there are many exciting possibilities for the project.
With this new sponsorship we will have the independence to give the project new wings and take the excellent KDE Software to new audiences.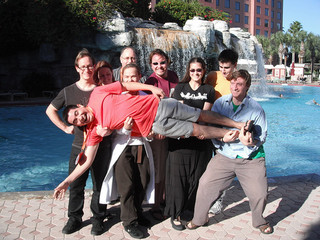 The Kubuntu Contributor Community at Ubuntu Developer Summit last November