2020 has been a fascinating year, and an exciting one for Kubuntu. There seems to be a change in the market, driven by the growth in momentum of cloud native computing.
As markets shift towards creative intelligence, more users are finding themselves hampered by the daily Windows or MacOS desktop experience. Cloud native means Linux, and to interoperate seamlessly in the cloud space you need Linux.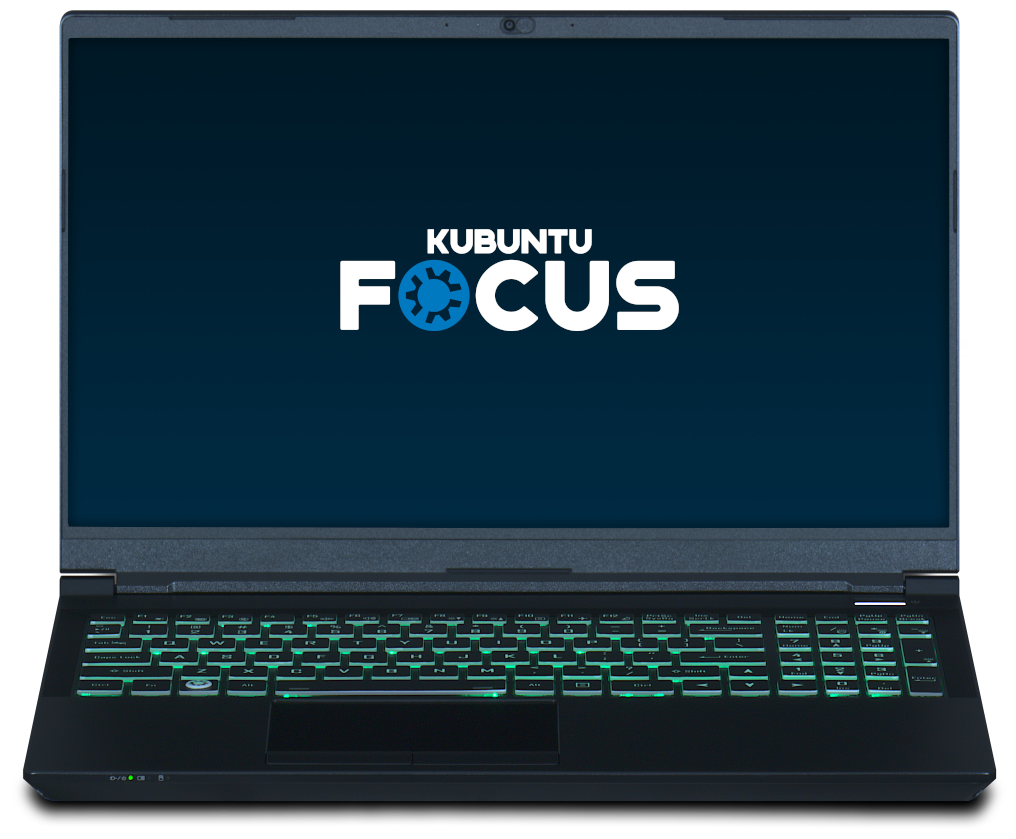 Kubuntu Focus Linux Laptop
Here at Kubuntu we were approached in late 2019 by Mindshare Management Ltd. MSM wanting to work with us to bring a cloud native Kubuntu Linux laptop to the market, directly aimed at competing with the MacBook Pro. As 2020 has progressed the company has continued to grow and develop the market, releasing their second model the Kubuntu Focus M2 in October. Their machines are not just being bought by hobby and tech enthusiasts, the Kubuntu Focus team have sold several high spec machines to NASA via their Jet Propulsion Laboratory.
Lenovo launches Linux range
Lenovo also has a vision for Linux on the Desktop, and as an enterprise class vendor they know where the market is heading. The Lenovo Press Release of 20th September announced 13 machines with Ubuntu Linux installed by default.
"These include 13 ThinkStation™ and ThinkPad™ P Series Workstations and an additional 14 ThinkPad T, X, X1 and L series laptops, all with the 20.04 LTS version of Ubuntu, with the exception of the L series which will have version 18.04."
When it comes to desktops, at Kubuntu, we believe the KDE desktop experience is unbeatable. In October KDE announced the release of Plasma-Desktop 5.20 as "New and improved inside and out". Shortly after the release, the Kubuntu team set to work on building out Kubuntu with this new version of the KDE Plasma desktop.
KDE Plasma Desktop on Linux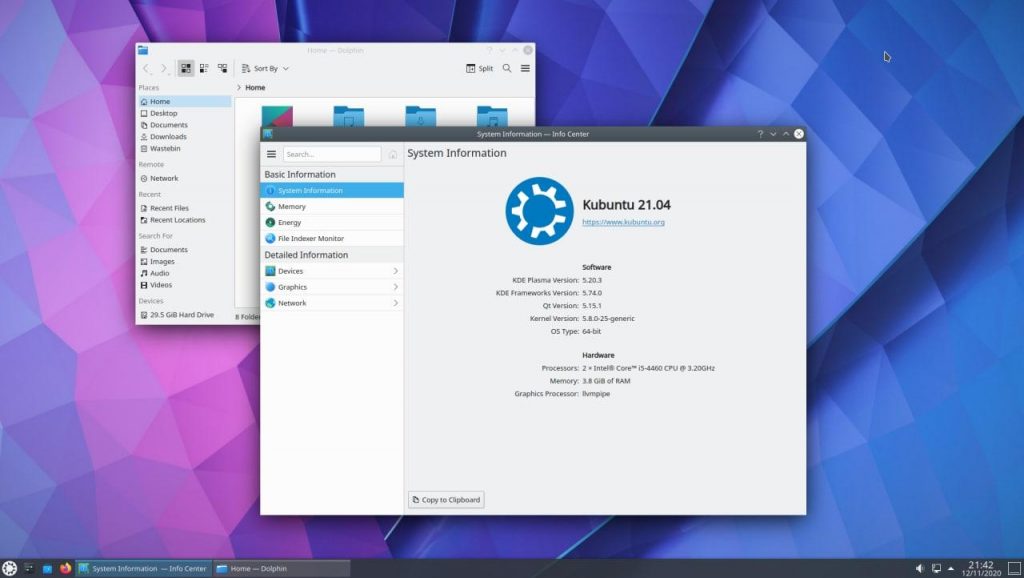 Our open build process means that you can easily get your hands on the current developer build of Kubuntu Linux 'Hirsute Hippo' from our Nightly Builds Repo.
It's been an exciting year, and 2021 looks even more promising, as we fully anticipate more vendors to bring machines to the market with Linux on the Desktop.
Even more inspiring is the fact that Kubuntu Linux is built by enthusiastic volunteers who devote their time, energy and effort. Those volunteers are just like you, they contribute what they can, when they can, and the results are awesome!
About the Author:
Rick Timmis is a Kubuntu Councillor, and advocate. Rick has been a user and open contributor to Kubuntu for over 10 years, and a KDE user and contributor for 20