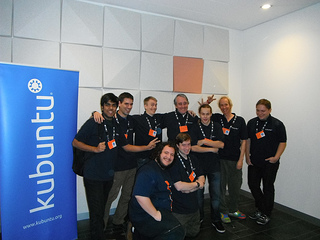 Your donations help fund travel to developer meetings.
We've been asked many times how to contribute to Kubuntu financially so we are now open for donations. Your donations will help finance project expenses such as hardware, travel and cloud computing.
As a community made non-commercial project we welcome all contributions. We are fully transparent with all expenses clearly logged.