We are pleased to announce that Plasma 5.23.1 is now available in our backports PPA for Kubuntu 21.10 (Impish Indri).
The release announcement detailing the new features and improvements in Plasma 5.23 can be found here.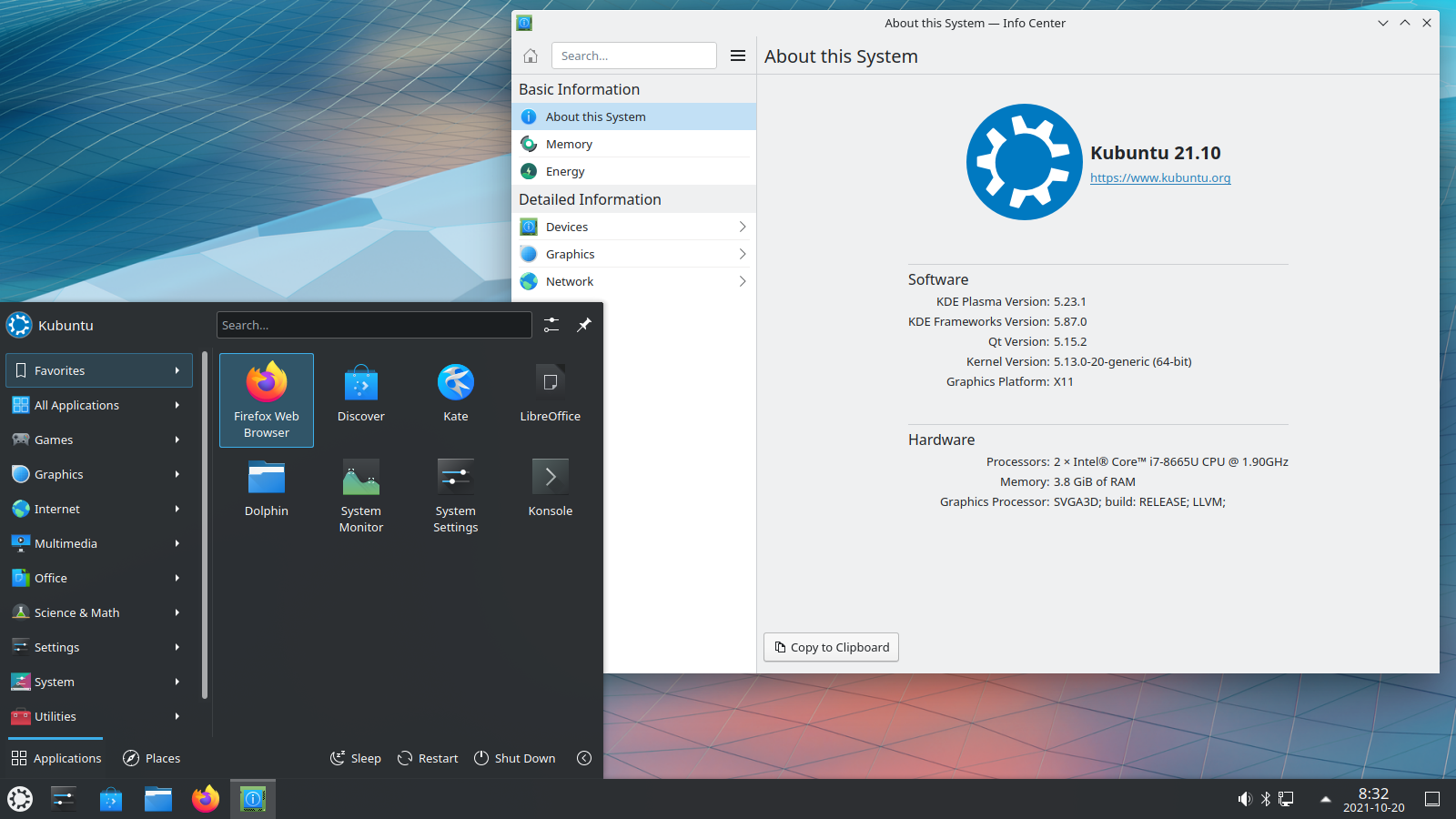 To upgrade:
Add the following repository to your software sources list:
ppa:kubuntu-ppa/backports
or if it is already added, the updates should become available via your preferred update method.
The PPA can be added manually in the Konsole terminal with the command:
sudo add-apt-repository ppa:kubuntu-ppa/backports
and packages then updated with
sudo apt full-upgrade
IMPORTANT
Please note that more bugfix releases are scheduled by KDE for Plasma 5.23, so while we feel these backports will be beneficial to enthusiastic adopters, users wanting to use a Plasma release with more rounds of stabilisation/bugfixes 'baked in' may find it advisable to stay with Plasma 5.22 as included in the original 21.10 (Impish Indri) release.
The Kubuntu Backports PPA for 21.10 also currently contains newer versions of KDE Gear (formerly Applications) and other KDE software. The PPA will also continue to receive updated versions of KDE packages other than Plasma, for example KDE Frameworks.
Issues with Plasma itself can be reported on the KDE bugtracker [1]. In the case of packaging or other issues, please provide feedback on our mailing list [2], IRC [3], and/or file a bug against our PPA packages [4].
1. KDE bugtracker: https://bugs.kde.org
2. Kubuntu-devel mailing list: https://lists.ubuntu.com/mailman/listinfo/kubuntu-devel
3. Kubuntu IRC channels: #kubuntu & #kubuntu-devel on irc.libera.chat
4. Kubuntu ppa bugs: https://bugs.launchpad.net/kubuntu-ppa