Codenamed "Zesty Zapus", Kubuntu 17.04 continues our proud tradition of integrating the latest and greatest open source technologies into a high-quality, easy-to-use Linux distribution.
The team has been hard at work through this cycle, introducing new features and fixing bugs.
Under the hood, there have been updates to many core packages, including a new 4.10-based kernel, KDE Frameworks 5.31, Plasma 5.9.4 and KDE Applications 16.12.3.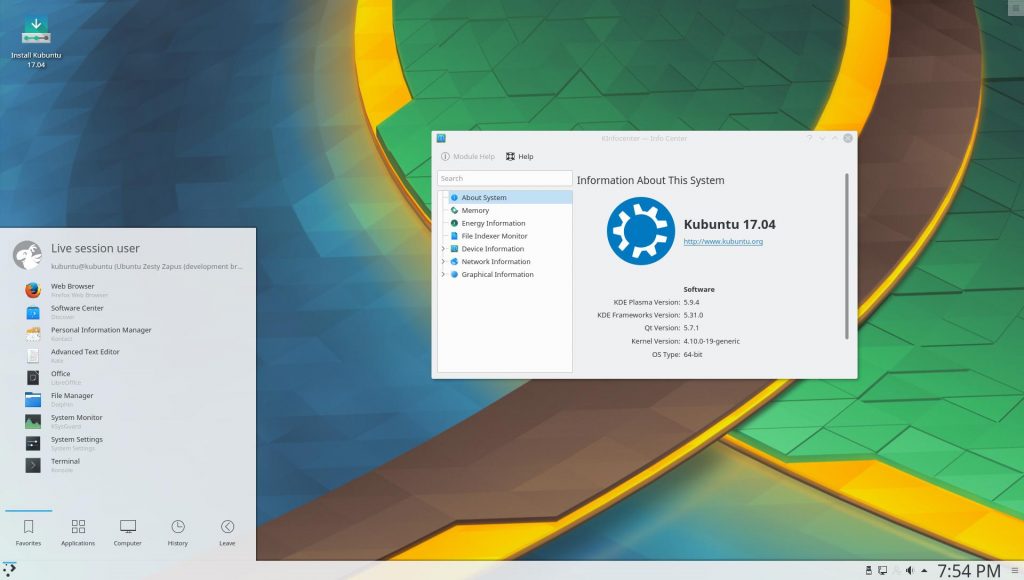 The Kubuntu Desktop has seen some exciting improvements, with newer versions of Qt, updates to major packages like Krita, Kdenlive, Firefox and LibreOffice, and stability improvements to the Plasma desktop environment.
For a list of other application updates, upgrading notes and known bugs be sure to read our release notes.
Download 17.04 or read about how to upgrade from 16.10.