Since we missed by a whisker getting updated PIM (kontact, kmail, akregator, kgpg etc..) into Zesty for release day, and we believe it is important that our users have access to this significant update, packages are now available for testers in the Kubuntu backports landing ppa.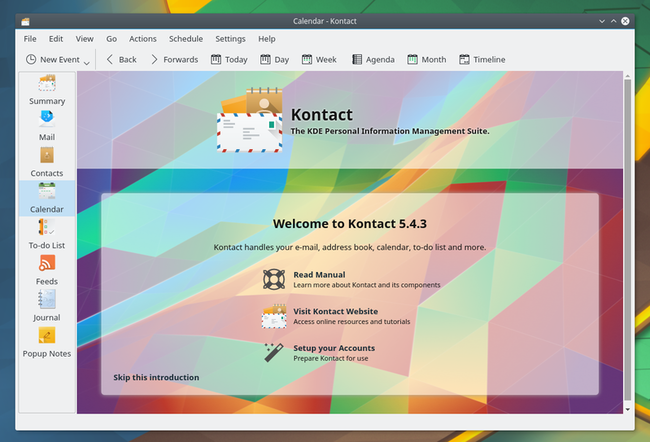 While we believe these packages should be relatively issue-free, please bear in mind that they have not been tested as comprehensively as those in the main ubuntu archive.
Testers should be prepared to troubleshoot and hopefully report issues that may occur. Please provide feedback on our mailing list [1], IRC [2], or optionally via social media.
After a period of testing and verification, we hope to move this update to the main backports ppa.
You should have some command line knowledge before testing.
Reading about how to use ppa purge is also advisable.
How to test KDE PIM 16.12.3 for Zesty:
Testing packages are currently in the Kubuntu Backports Landing PPA.
sudo add-apt-repository ppa:kubuntu-ppa/backports-landing
sudo apt-get update
sudo apt-get dist-upgrade
1. Kubuntu-devel mailing list: https://lists.ubuntu.com/mailman/listinfo/kubuntu-devel
2. Kubuntu IRC channels: #kubuntu & #kubuntu-devel on irc.freenode.net