The Kubuntu Team is happy to announce that Kubuntu 20.04 LTS has been released, featuring the beautiful KDE Plasma 5.18 LTS: simple by default, powerful when needed.
Codenamed "Focal Fossa", Kubuntu 20.04 continues our tradition of giving you Friendly Computing by integrating the latest and greatest open source technologies into a high-quality, easy-to-use Linux distribution.
The team has been hard at work through this cycle, introducing new features and fixing bugs.
Under the hood, there have been updates to many core packages, including a new 5.4-based kernel, KDE Frameworks 5.68, Plasma 5.18 LTS and KDE Applications 19.12.3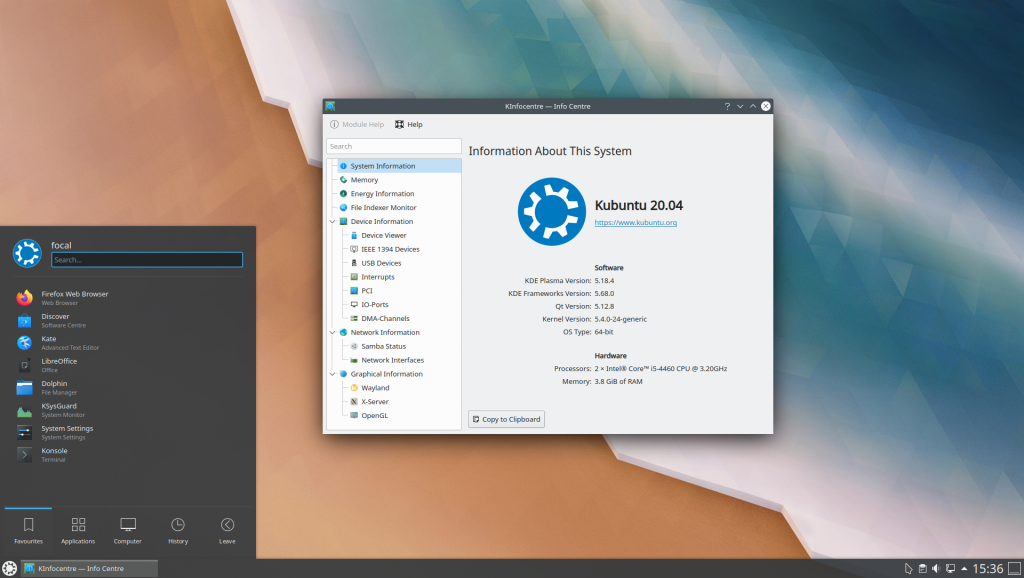 Kubuntu has seen many updates for other applications, both in our default install, and installable from the Ubuntu archive.
Elisa, the wonderful new music collection player from KDE replaces Cantata as our default. KDE connect has a major new feature release. Krita, Kdevelop, Digikam, Latte-dock, and many many more applications are updated.
Applications that are key for day to day usage are included and updated, such as Firefox, VLC and Libreoffice.
For this release we provide Thunderbird for email support, however the KDE PIM suite (including kontact and kmail) is still available to install from the archive.
For a list of other application updates, upgrading notes and known bugs be sure to read our release notes.
Download 20.04 LTS or read how to upgrade from 19.10 and 18.04.

Note: From 19.10, there may a delay of a few hrs to days between the official release announcements and the Ubuntu Release Team enabling upgrades. From 18.04, upgrades will not be enabled until approximately the date of the 1st 20.04 point release at the end of July.