The Kubuntu team is excited and delighted to announce the release of Kubuntu 16.04 Xenial Xerus.
This is the first release from the team since we became a completely volunteer group, just after the release of 15.10. Delivering an Long-Term Release (LTS) release is a superb achievement, and testimony to our community's commitment to Ubuntu and KDE.
Beta-tester feedback has been resounding and positive. This confirms the amazing work that is being undertaken by our upstream KDE community. Plasma 5, KDE Frameworks 5 and all of KDE continue to demonstrate how Free/Libre Open Source Software sets world class standards for innovation, usability and integration.
What can you expect from this latest release?
Our new software center: Plasma Discover brim-full of software to choose from.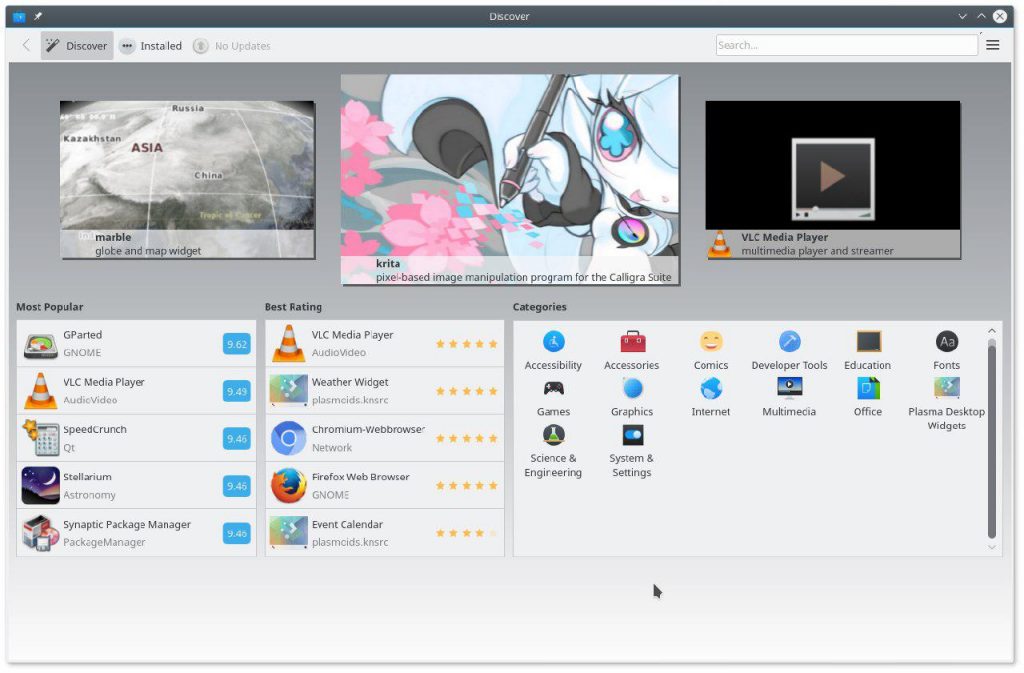 The latest KDE PIM with lots of features and fixes Including the latest Akonadi support and integration with MySQL 5.7.
Plasma 5, the next generation of KDE's desktop has been rewritten to make it smoother to use while retaining the familiar setup.
Kubuntu 16.04 comes with KDE Applications 15.12 containing all your favourite apps from KDE, including Dolphin. Even more applications have been ported to KDE Frameworks 5 but those which aren't, should fit in seamlessly. For a complete desktop suite of applications we've included some non-KDE applications such as LibreOffice 5.1 and Firefox 45.
Keen developer types and friends of Muon Package Manager will be delighted to know that the project has got a new team of maintainers, and a new release just in time for this Kubuntu LTS.
What are you waiting for? Download the ISO from our downloads section, or upgrade now from 15.10!
Warning: 14.04 LTS to 16.04 LTS upgrade is currently problematic and should not be attempted by the average user. Please install a fresh copy of 16.04.1 instead. To prevent messages about upgrading, change Prompt=lts to Prompt=normal or Prompt=never in the /etc/update-manager/release-upgrades file.
The Kubuntu Podcast team will be reviewing the latest release, and discussing feedback from the community on the next show. More details available in the podcast section.
Please also check out our release notes.